This has to be one of the most popular restaurants in Danang, most people simply call it BIA TO instead of its full name "BIA TO LAO DAI".
We live near "3 thang 2" street (about 1 km from Novotel Danang Premier Hotel) and there happens to be the biggest one of the BIA TO chain there. The place is opened from 16:00 until midnight in summer.
Like most beer places in Danang, the BIA TO on "3 thang 2" street is a big open space with wooden tables and chairs. The place is packed most nights of weekdays and weekends with groups of locals. As it's not really close to the area where expats and tourists stay, I rarely see foreign customers eating there.
Whenever I sit down and start browsing the menu, I am overwhelmed by the variety of food that the restaurant has to offer. I recently went back and managed to take pictures of ALL the pages of the new menu, i'll put them at the end of this post, might come in handy if you feel like trying the restaurant but still want to check the menu first 🙂
After being to the place many times, here are my favorite dishes: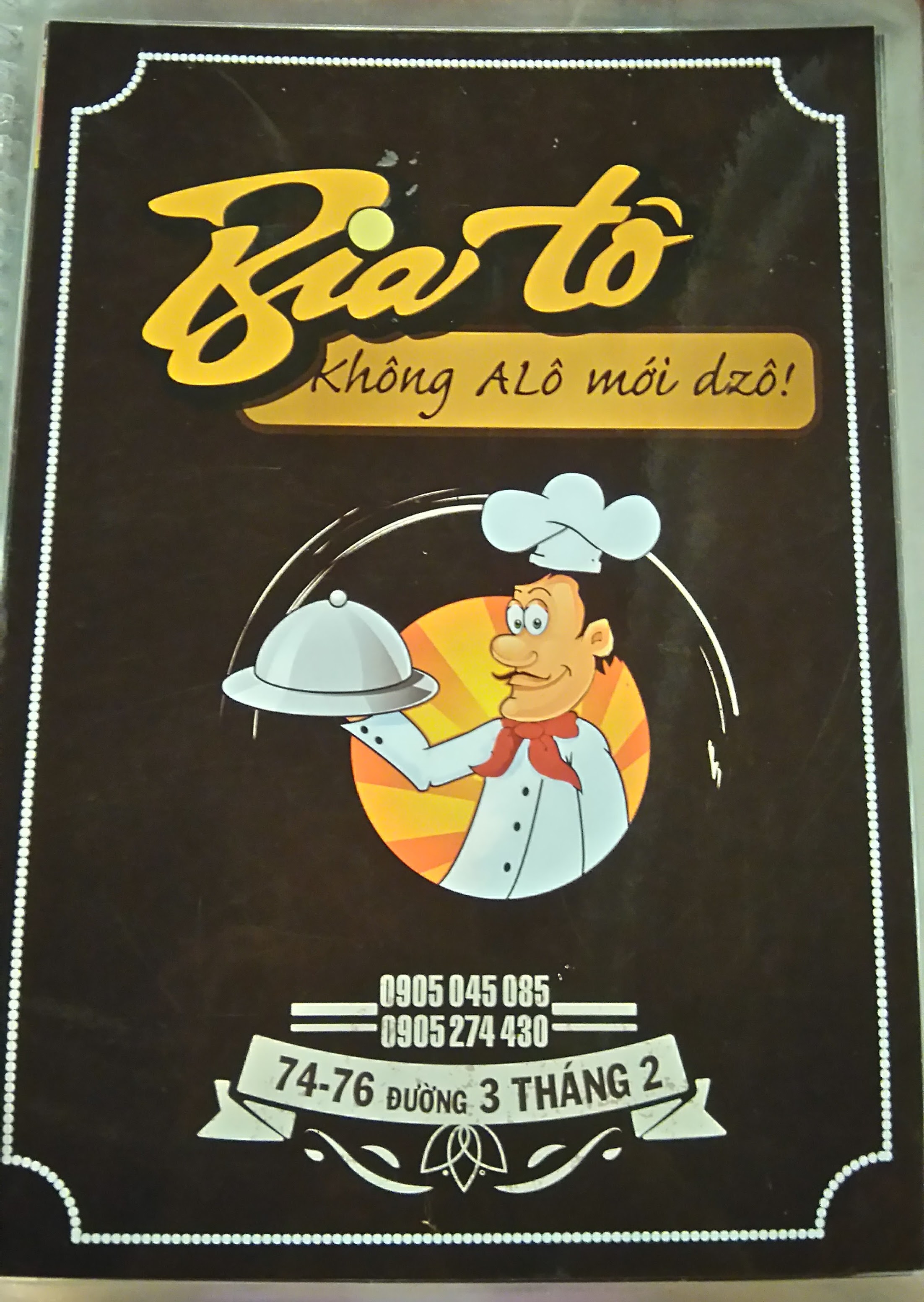 Dìm heo nướng (Grilled Pork Flank) – 90,000 VNĐ (around 4 USD)
Bò nhúng ớt (Beef Dip Chilly Sauce) – 110,000 VNĐ (around 5 USD)
Cháo ếch (Frog Congee) – 120,000 VNĐ (around 5.5 USD)
If you are interested in eating seafood, be prepared to hear "Sorry we're out of this or that" if you arrive too late.
Despite the rich food menu, the beer menu is not quite what I expected. All they have are HEINIKEN, TIGER AND LARUE, but people seem to be very satisfied with it. Well at least they have Tiger Crystal (written as Tiger light in the menu), one of my favorites, so somehow that's fine 🙂
As for the price, BIA TO is not the cheapest place in town, but quite worth it to try at least once, as the staffs are very nice. You can also try the other BIA TOs in the city, whichever is closer to you, google map shall do the job if you're not sure which one you should go 🙂
1. No. 166 Ly Tu Trong street
2. No. 208 Nguyen Tri Phuong street
3. No. 224 Dong Da street
If you decide to try the place, maybe you can come back and let me know what you think in the comment section 🙂