Located near Lang Co (Hue), Suối Voi (Elephant spring) is perfect for a break between Danang and Hue. You can get there  by car, or bike, even on foot if you are a hiking enthusiast.
There's no actual elephant around this spring. This, is the reason. Well, makes enough sense to me 🙂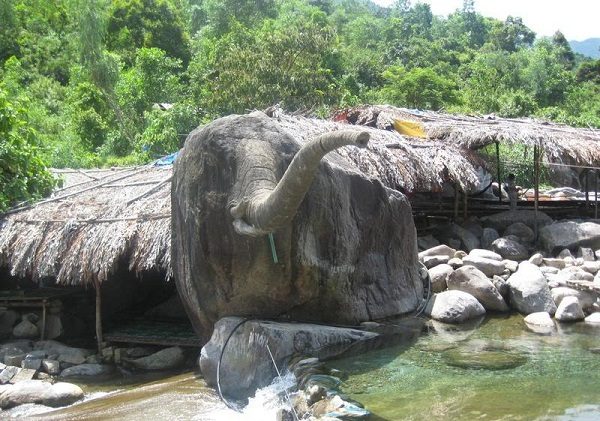 How to get there?
It's around 17km from Lang Co post office, which is located right on the National highway # QL1A.  You have to be on #QL1A to be able to enter the small road heading to Suối Voi.
Enter these coordinates on Google map, you'll know where to turn to: 16.271444, 107.983134
After 3km, you'll reach a gate with a barrier where you are requested to buy tickets.
Entry ticket: 10,0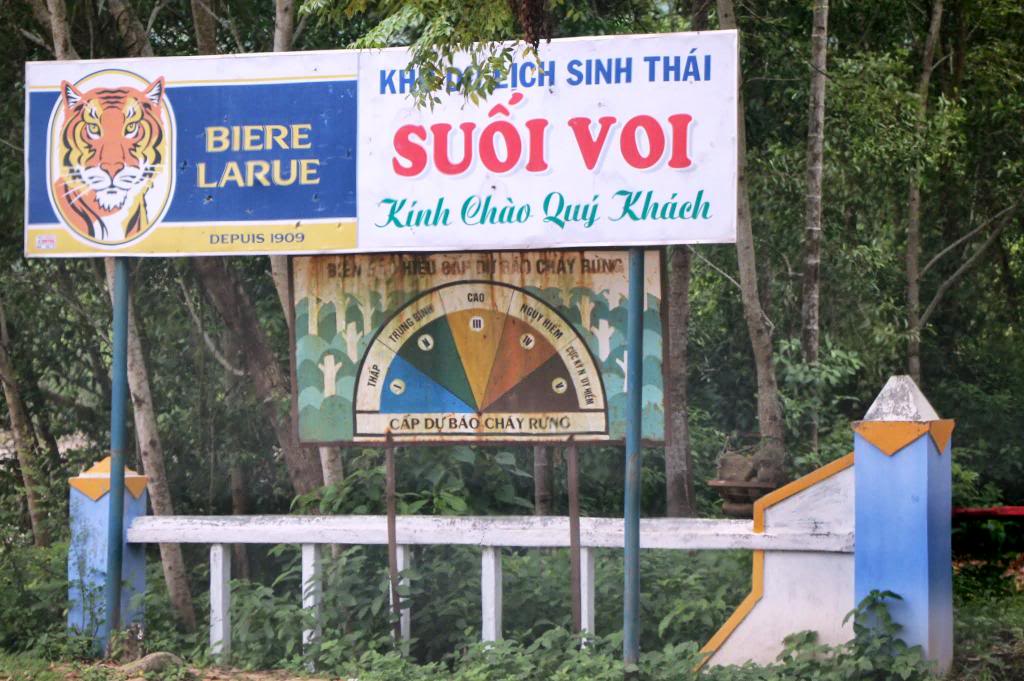 00 VND/person
Insurance:4,000 VND/person
Parking: 4,000/bike
The guy guarding the barrier will ask for the ticket and the insurance certificate once you enter with you bike to go up. I tried to ask why i had to give the insurance paper, he repeated with confidence "It's ok get in!". I didn't feel like arguing to keep it and decided to go ahead. Should have insisted.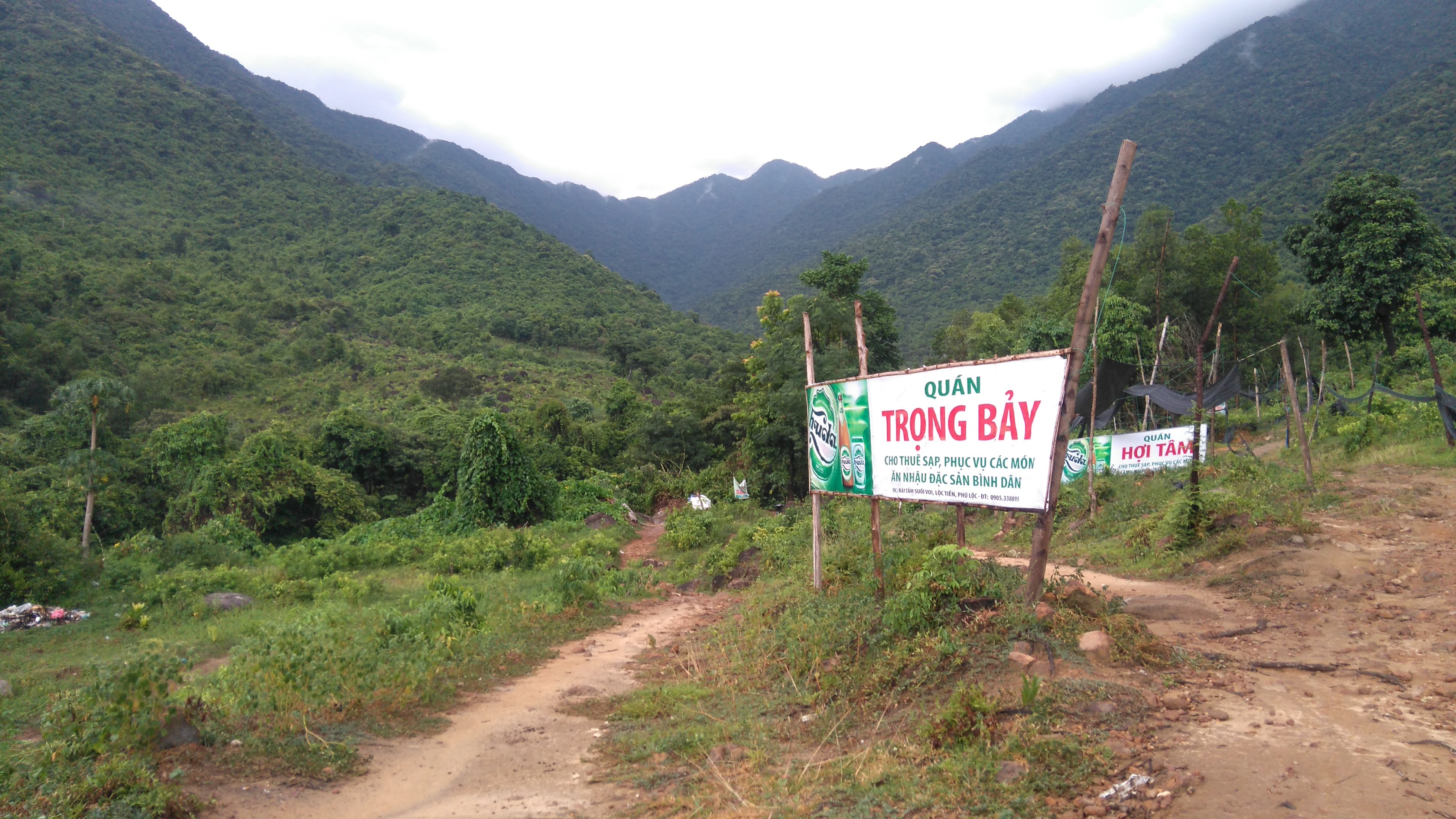 Keep going up and you'll reach the parking spot where ladies rush out to invite you to their spots. It's totally up to you to follow one of them, or walk up to discover yourself before ending up walking down a path to an open hut where you have to pay 200,000 VNĐ for a spot (enough for a group).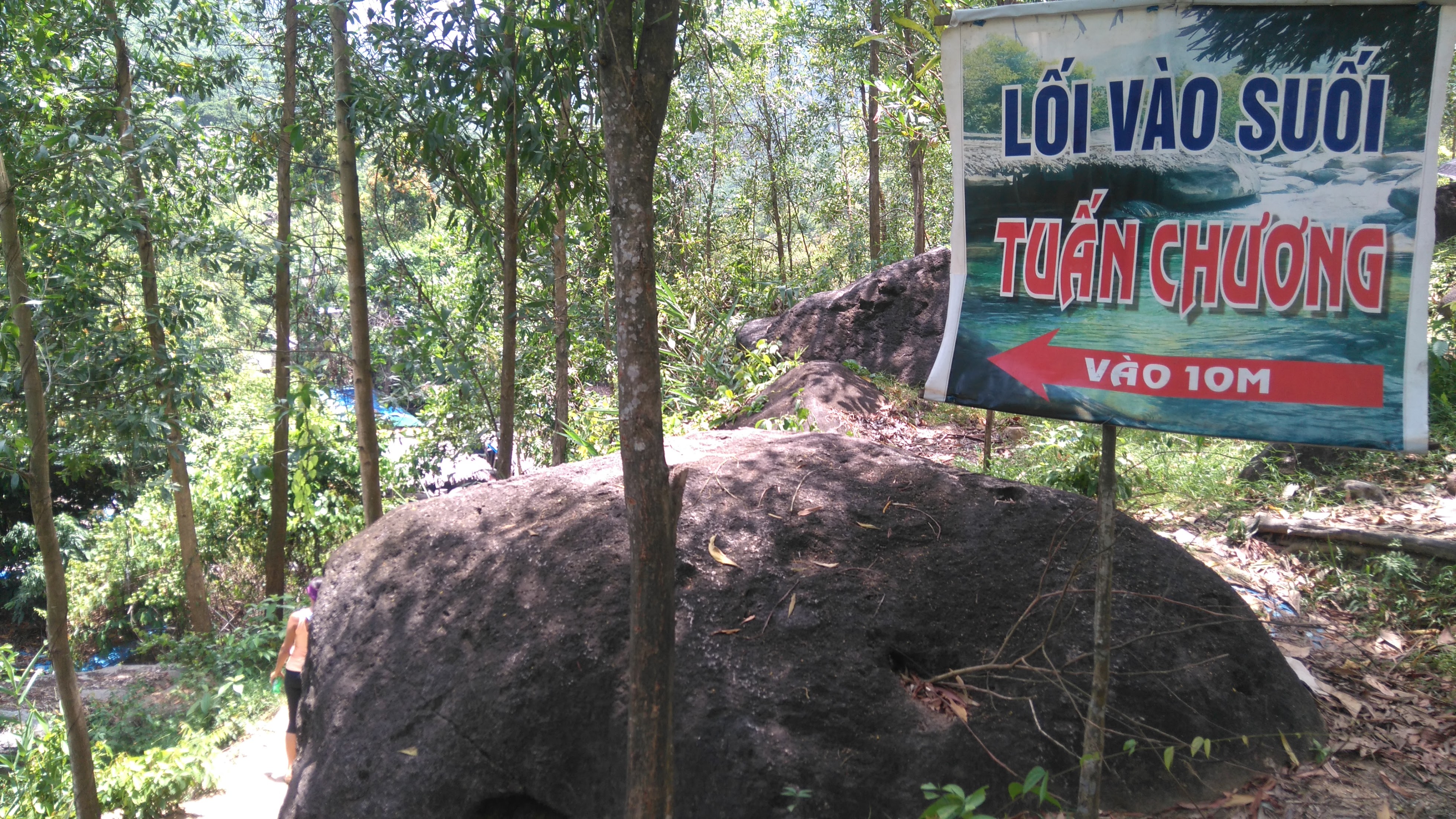 We tried to walk as high as possible believing the higher we got, the cleaner the water would be.
After a while, we ended up choosing a spot called TUAN CHUONG.
What can you do there?
SWIM!
Yes! Most of the spots are deep enough but not extremely large for you to swim around. Friendly fish are all around, and if you stay still, you'll have a free session of dead skin removal by those friendly small fish.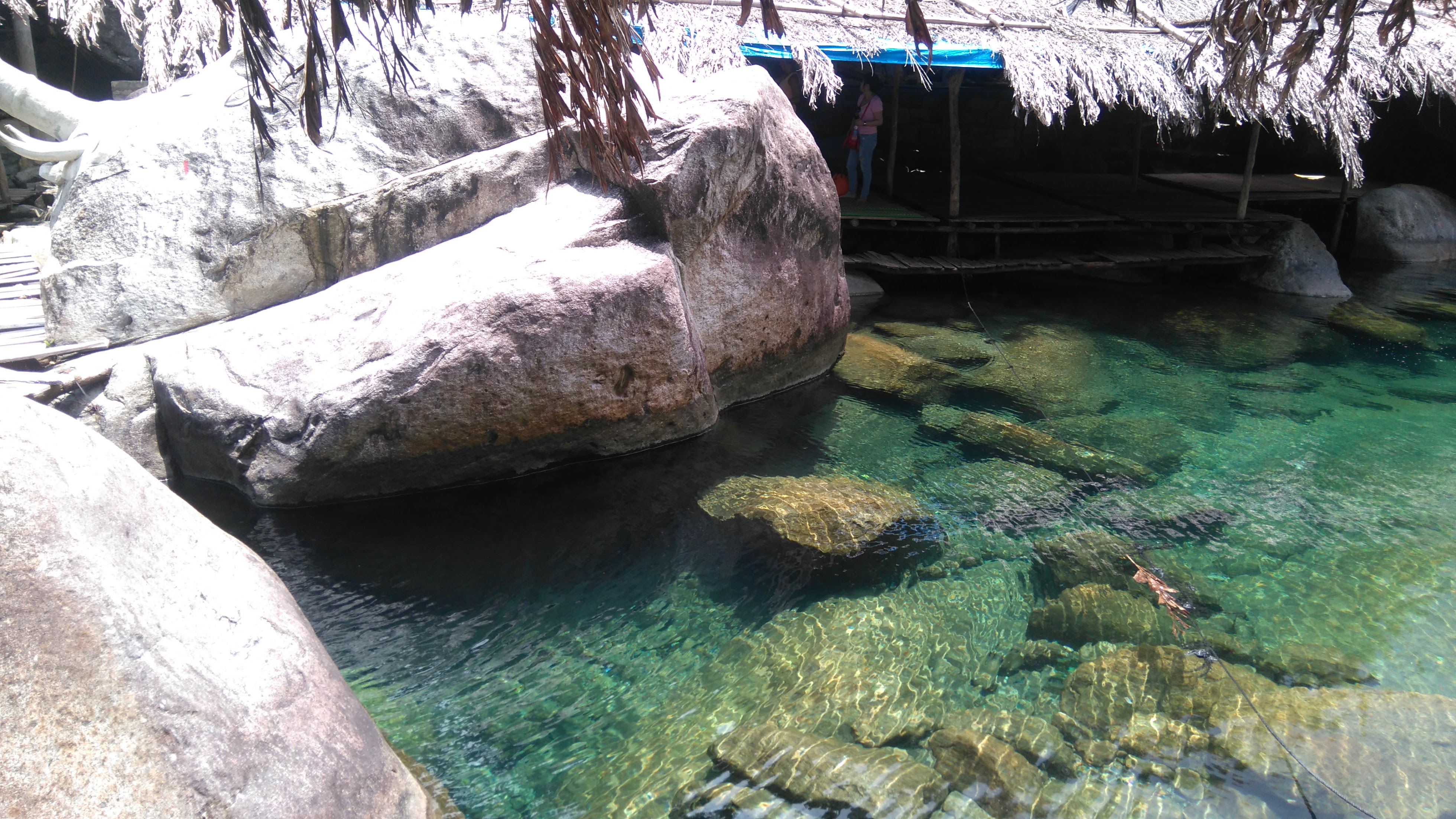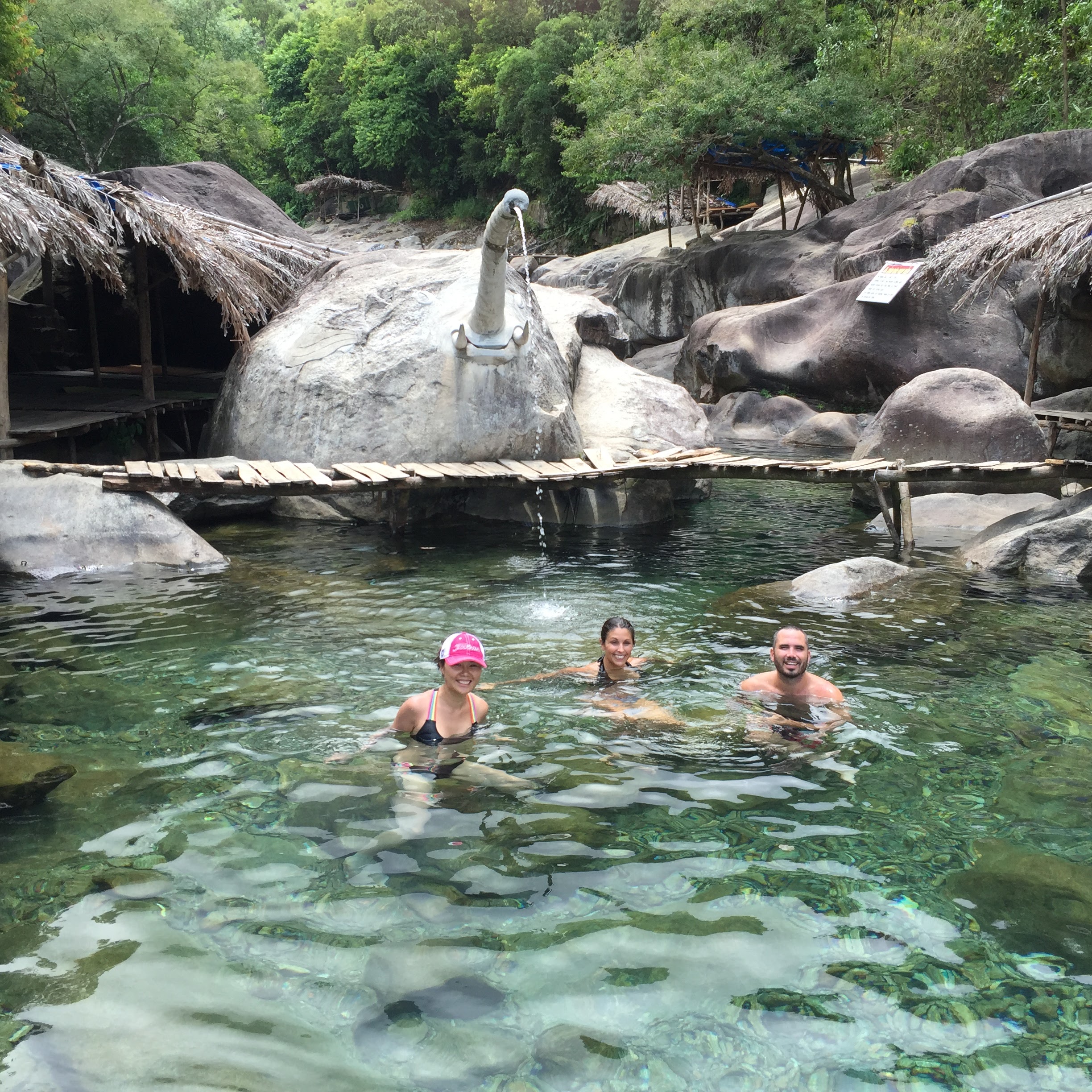 EAT & DRINK!
Don't expect to have a copious meal when you're here. But surely you'll have organic food. There's nothing better than holding a can of beer while dipping yourself in the fresh cold water and waiting for your chicken grilled with lemongrass coming. We thought chicken would be the safe option for us among chicken, fish, frog, pork, even Iguana omg :'(. We paid 300,000 VNĐ for a chicken for 4 people. It went so good with white rice and soya sauce. Awesome!
Drinks?
The options are not much. Most places offer:
– Beer: HUDA (local beer from Hue, my favorite!), LARUE, TIGER
– Soft drink: Coca cola, mineral water.
The menus: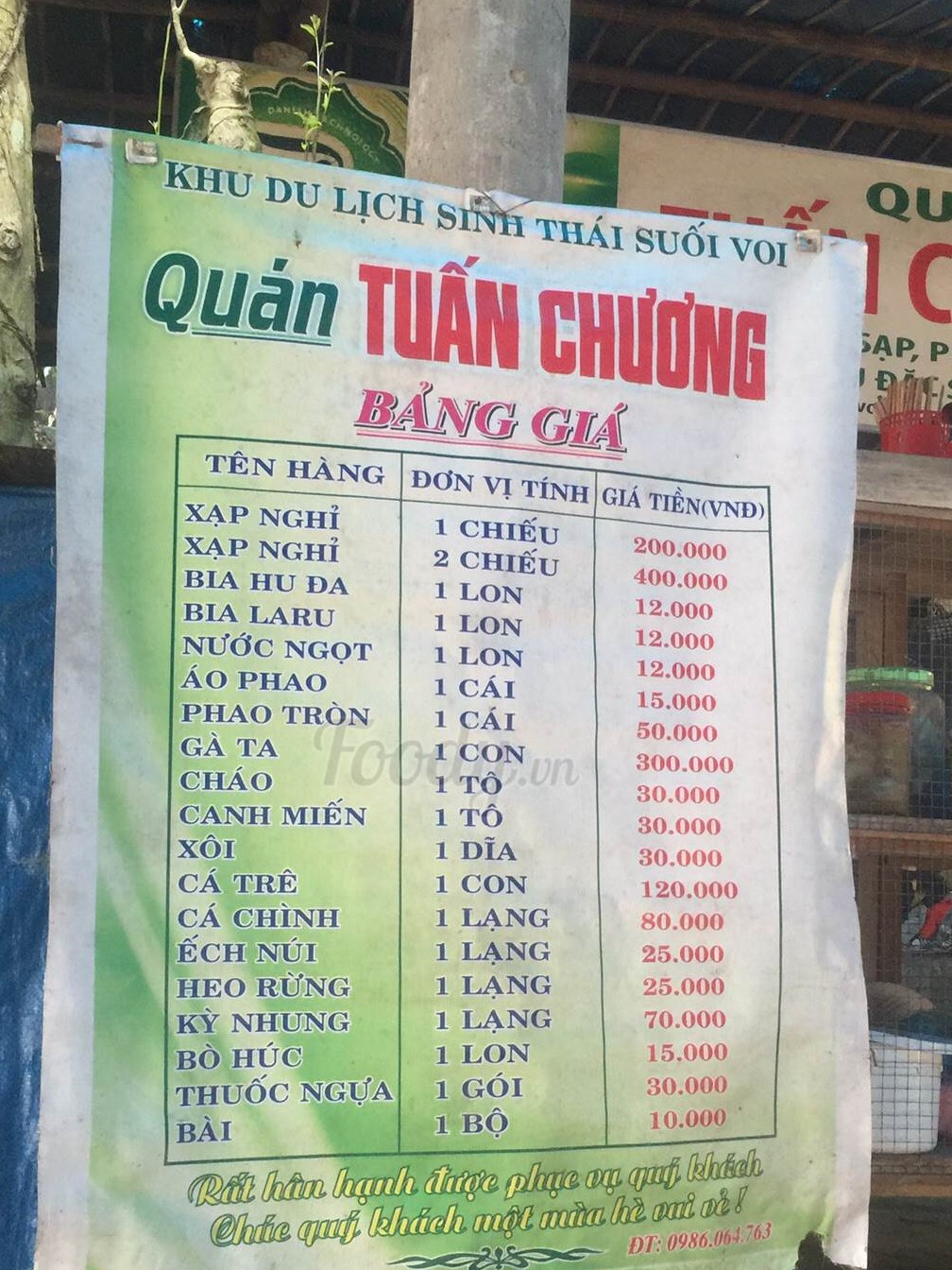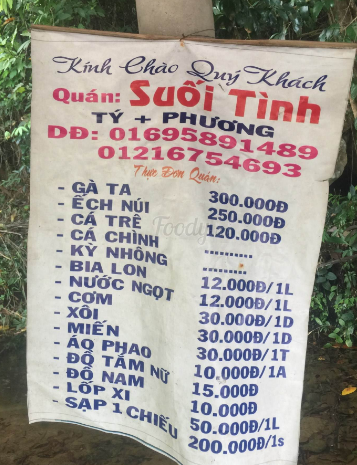 A surprise visit by the August shower kept us there for another hour before heading back to the road to go to Hue. In conclusion, we had a good time and we knew we'd be back here, on another sunny day 🙂