The benefit of living in Danang is having a great beach close to your house (My Khe beach) and being able to ride to Hoi An basicly whenever you want to. I've always been a big fan of Hoi An. Since we moved to Danang, it's become our weekend place once in a while. You can check out my other posts about Hoi An and the restaurants & bars there.
It takes 30 to 40 minutes by motorbike to go to Hoi An from where we live. We usually have 2 options when we go there:
1. Spend a good sunny day by An Bang beach (around 25km from Danang city)
2. Have a good Apéro at our favorite wine house, followed up by a great dinner at one of many great restaurants nearby in the old town of Hoi An, surrounded by beautiful lanterns in all colors and shapes.
And on a sunny Sunday of early June, we headed to An Bang.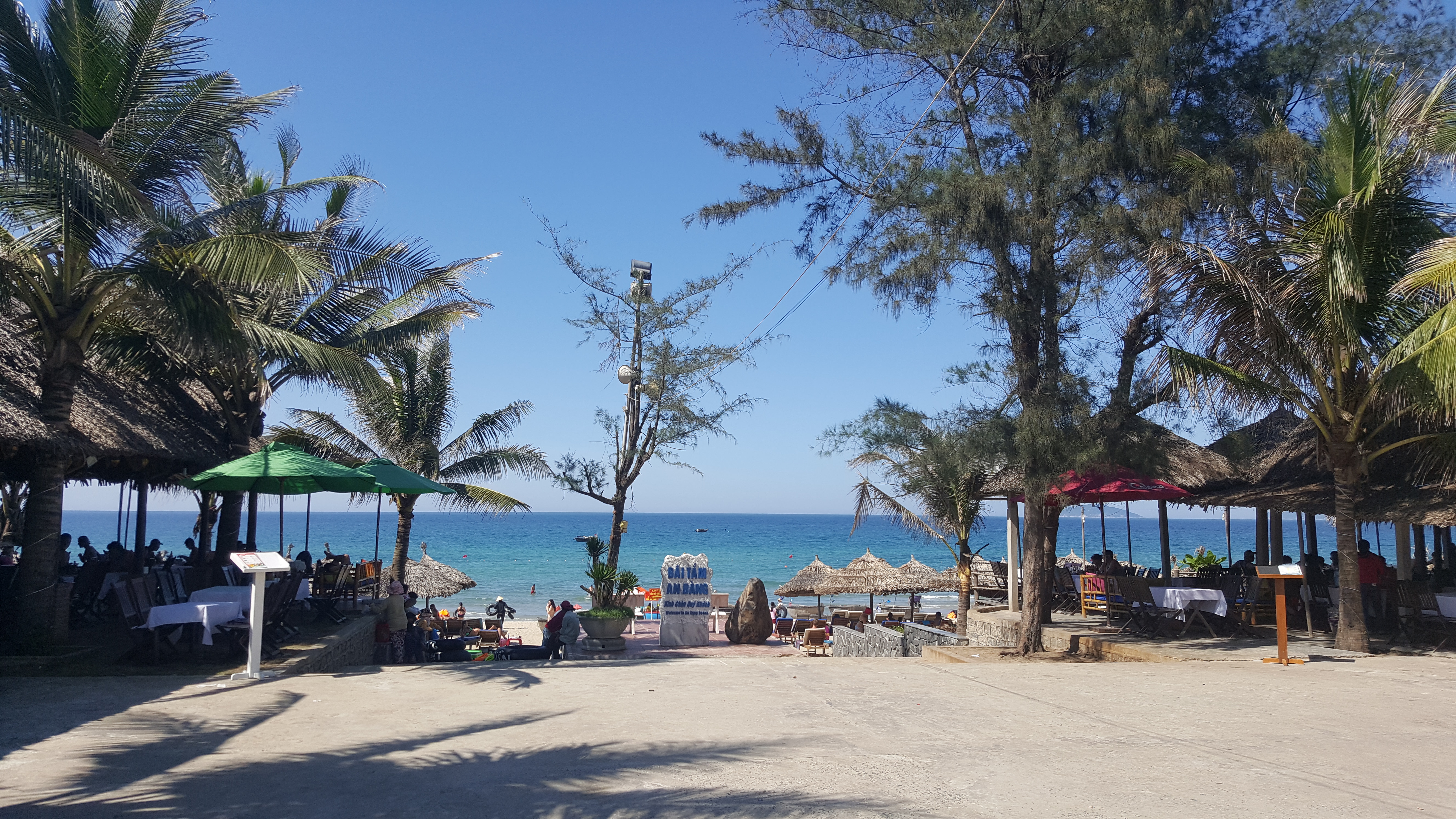 By An Bang beach, as a visitor, you usually have to park your bikes at one of the parking lots right before entering the resto and beach area. We see parking spaces in front of the restos but probably they're for owners and staffs only. Well we have our favorite parking spot anyway. We pay the sarong selling cum parking lady 5,000 VND/all day for a spot, but we always ask the lady to watch our helmets separately, for mine was stolen once in front of a café, and it would to be a pain to have to find a helmet to buy to go back to Danang.
Today we decided to check out H'mong sisters. The other day I wanted to but could not because they were holding a private event there.
The place is well located by the beach, with tables to dine and long benches with cushion to relax. Of course there are chairs as well for you to relax on the sand.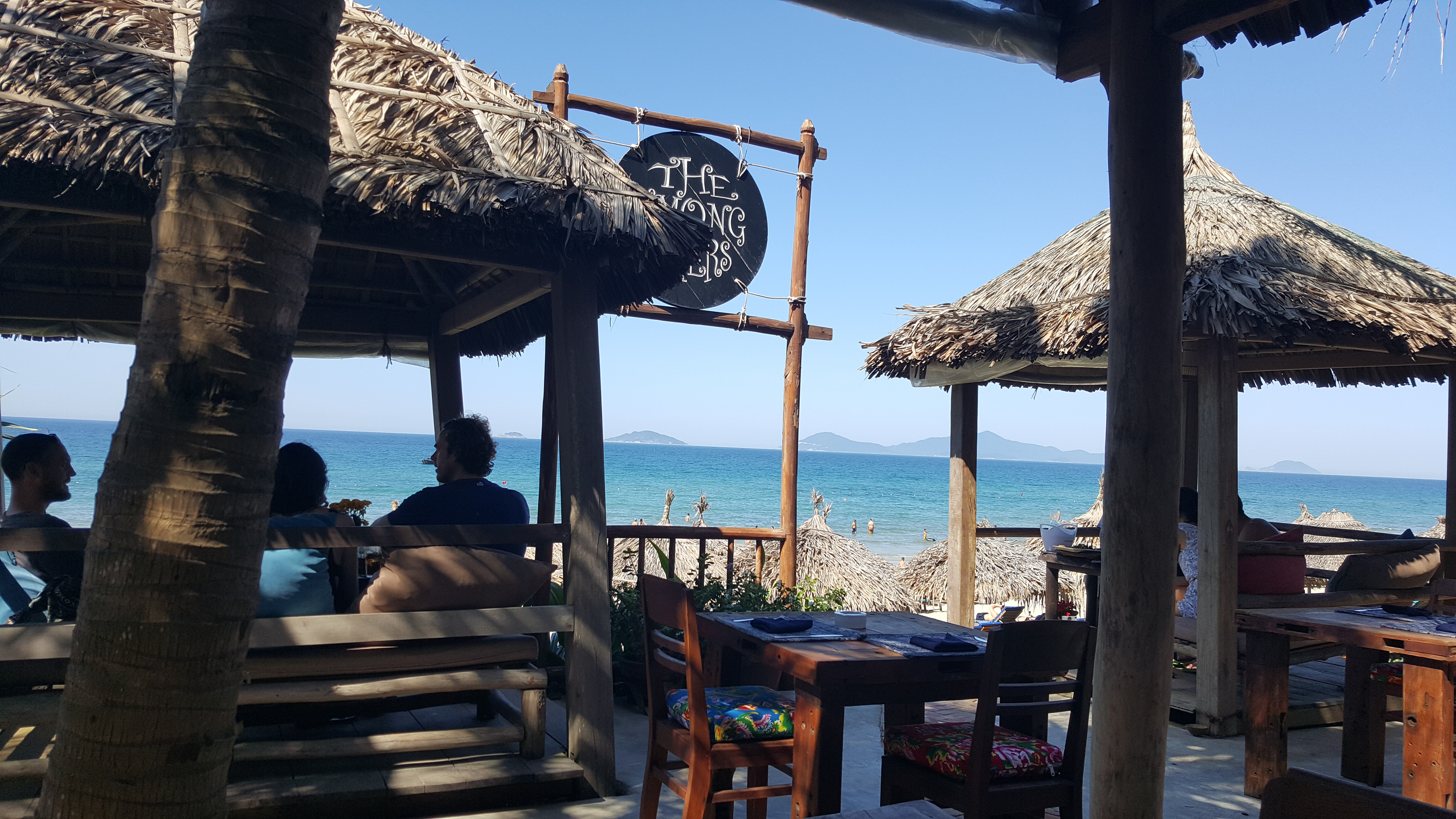 There are 2 spots where you can lie and relax facing the sea by the stairs leading to the beach. They're our 2 favorites but like most other places here in An Bang, H'mong sisters receives plenty of customers (mostly tourists and also expats) who spend all their days by the beach at weekends, we were somehow not surprised to see them both occupied.
The menu covers both local and western dishes. The price is not expensive but definitely not as cheap as local restaurants around.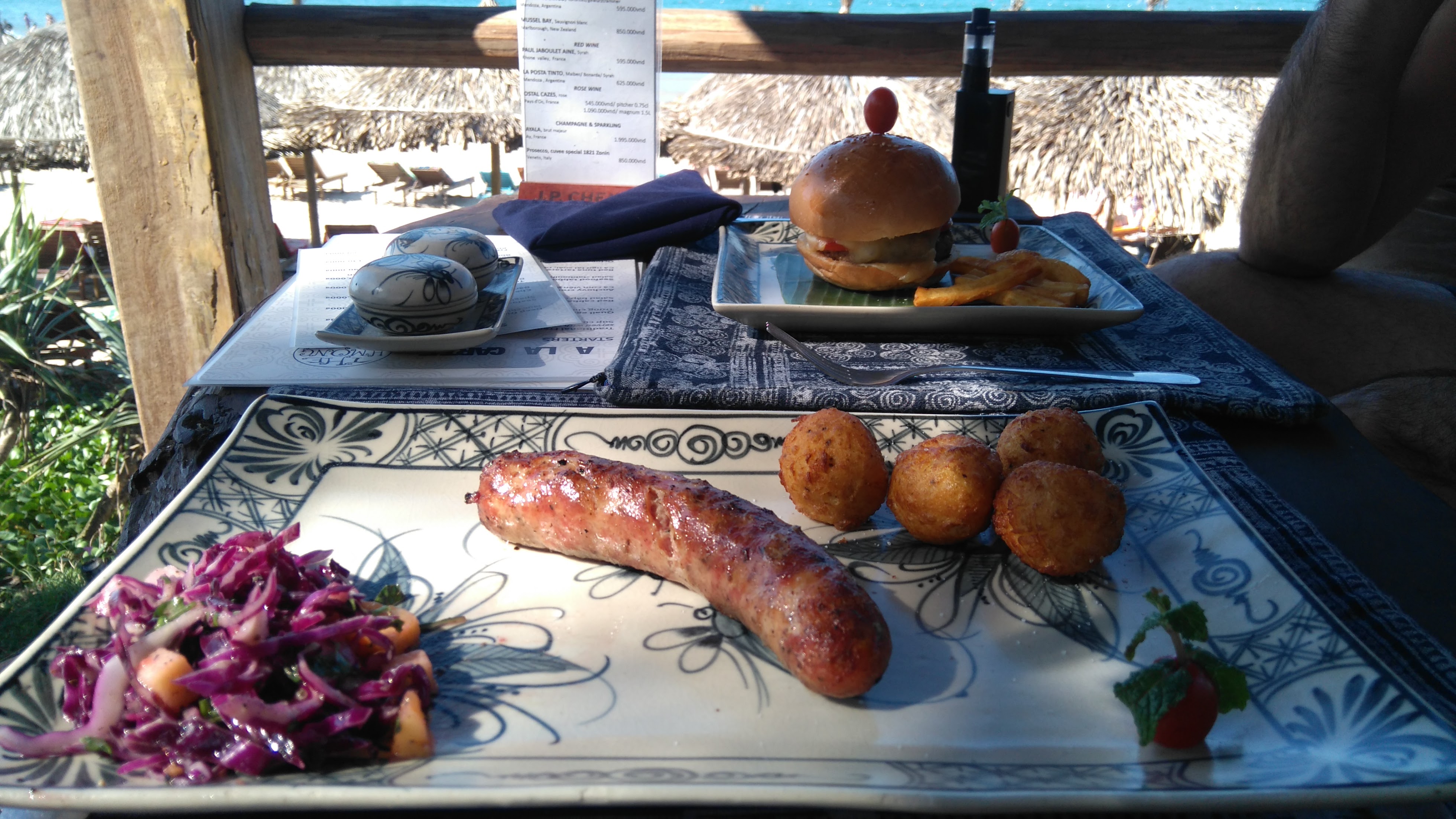 I decided to try some Toulouse homemade sausage and was not disappointed.
The presentation of the dish was definitely not the greatest. (In fact the first thing I thought to myself looking at my plate was: "Man if it doesn't taste good, i'll be having a piece of sh** with some extra in different shapes!"). Fortunately it tasted very good, and it was not because I was super hungry . However both I and my boyfriend agreed that the portion of food could be bigger, considering the price we pay for it. 
As someone from the North of Vietnam, I am very familiar with the term H'mong. It's the name of a minor ethnicity up North, you can find a lot of H'mong people in Sapa, a very popular touristic spot in the north. One thing I noticed is that a LOT of customers here (groups, couples) speak French.  I was wondering the whole time why that name, and why so many French speaking people, until I talked to a man who looked like the manager/owner of the place. I asked him a few questions, and honestly I did not know his name even after I left for home because I simply forgot to ask. I felt bad about it, decided to look for his name through the facebook page of the resto and found it. There it was, Mr. Benjamin Boudard.
To what I learned from Ben, H'mong sisters started in Sapa as a bar and it still is. The place is owned by his wife and her father. They decided to open another H'mong Sisters in An Bang, and the food's handled by a French chef. After 2 minutes of talking to Ben, I got the answers to my own questions.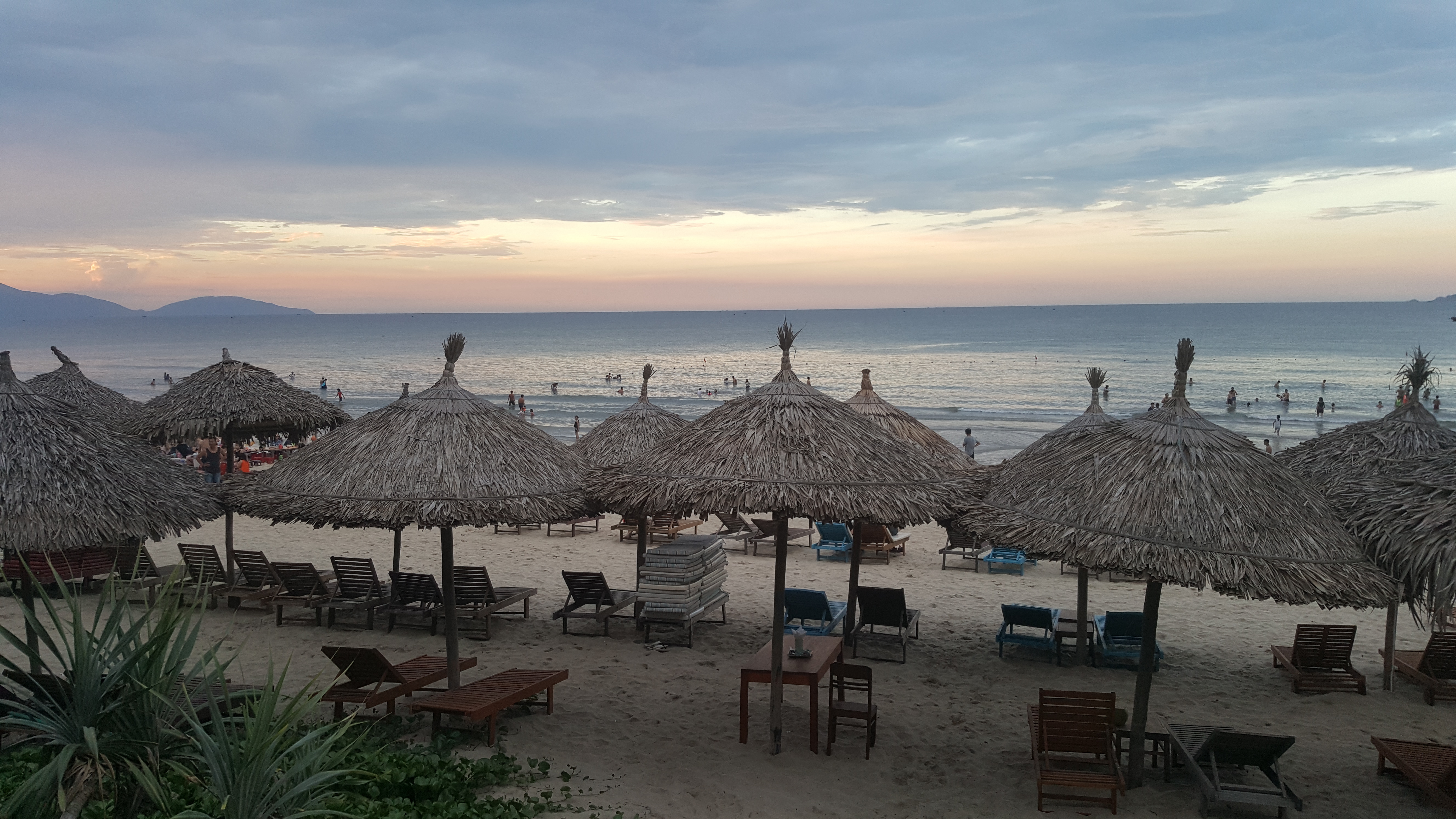 The resto has a pool table and a few table + a cocktail bar in the back. Must be cool for groups of friends to have a night out.
The place is also appropriate for families as well. You can be accompanied by some friendly dogs if they feel like it ;). Oh, and the music is nice here!
I might still prefer Soul Kitchen, but this is definitely a place you can try when you're in An Bang.